About This Resource
Over the years, we've heard from many ESE staff that they would like to learn more about how best to support participant workers after they have graduated from the ESE program itself. This was a topic that came up frequently on the baseline assessments. To help address this need, REDF interviewed fifteen social enterprises of varying scale and business model – who all in some form support their workers in this manner – to capture a set of promising practices. The culmination of this effort is the report below that you can download. In it you'll find information on how different ESEs:
Stay connected to alumni after graduation
Offer skill-building opportunities and professional development
Approach incentives
Provide case management and coaching supports
Build and maintain employer connections
Resource their alumni supports programs in a sustainable manner
Introduction
REDF Community Employment Social Enterprises (ESEs) offer substantial supports to workers during the employment phase of their programming. But what happens after a worker has 'completed' a program? What is the range of programming that ESEs extend to their graduates to support them into the future months and years? How do different organizations conceptualize the transition from employee to alumni?
Fifteen social enterprises of varying scale and across a range of industries weighed in on these questions during a series of conversations with REDF. They defined alumni as individuals who had completed the supported employment phase of their program and, in a majority of cases, obtained competitive employment with another organization. REDF and most of the groups interviewed conceive of alumni supports as broader than retention supports and as a natural extension of the supportive services and professional development that ESEs provide to workers during supported employment. Nonetheless, use of the terms is inconsistent throughout the field. For our purposes:
Retention services are narrower and more focused on helping individuals retain either a specific job or employment more generally. The primary beneficiary of retention services is the individual, though effective retention services may improve the satisfaction of employer partners and high aggregate retention numbers likely improve an ESE's reputation and fundraising ability. For any individual, the proactive retention services provided by an ESE are usually time limited, driven often by funder reporting requirements.

Alumni services are broader, incorporating retention services but also extending beyond. At the heart of alumni services is connection to the ESE community, consisting of staff, current workers, peers, alums, and sometimes partnering service providers or employers. Alumni services are offered across a range of channels, varying from formal communication and planned professional development events to casual community picnics and drop-ins. Individual graduates benefit from the sustained connection to their peers and ESE staff as well as from specific services offered, services most often focused on longer-term skill and career building. Importantly, current ESE workers and other alumni also benefit from former employees' experience and professional connections. In this way, ESE alumni services are not dissimilar from alumni services at universities and colleges.
Approach
To capture examples relevant to a broad array of ESEs, we spoke with organizations that had both informal and more structured approaches to alumni engagement. We focused on organizations that had already initiated offering at least some alumni programming, engaging ESEs across a range of budget sizes, employee volume, and target populations. Our goal was to reflect the wide spectrum of alumni services being offered today, and to share some of the thinking that went into building these programs. In the appendix is a list of all the individuals we spoke to, their roles and organizational affiliations, as well as charts that categorize the interviews completed by organization budget, employee scale, and population served. Also included in the appendix is a checklist of the interventions detailed in this report, for those ESEs interested in launching their own alumni services programming.

Key Promising Practices
Communication-ESEs with alumni services programs normalize sustained contact and proactively use a variety of methods to stay in touch
Social Events- Opportunities to socialize with peers and staff can help alumni stay connected
Skill-building Opportunities- ESEs invite alumni to trainings and events that support their professional development
Incentives- A subset of ESEs use financial incentives to maintain contact, provide support, or recognize contributions/achievements
Ongoing Case Management/Coaching- ESEs extend guidance and support from staff members to varying degrees, reflecting both their approach and organizational capacity
Structuring & Resourcing Alumni Services- Creative approaches have made it possible for even smaller ESEs to offer services to alumni
Temporary Employment- ESEs offering temporary employment to alumni find benefits for both the worker and their program
Building Employer Connections-Alumni can open doors with their employers, point transitioning workers to job openings at their company, provide information supporting job matching, and provide peer support to new hires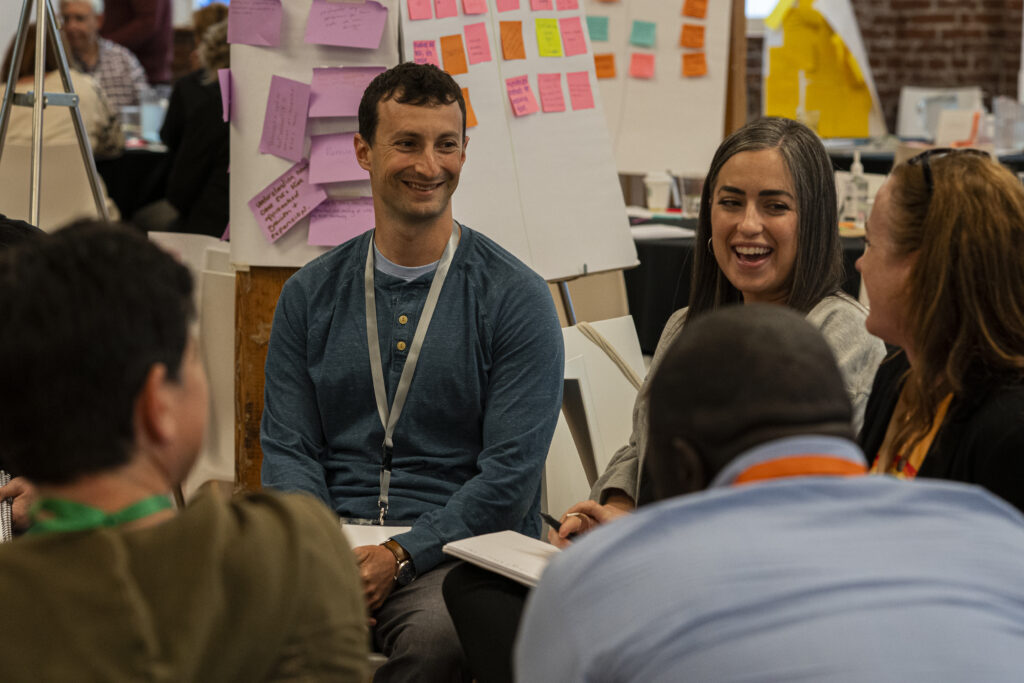 Download the full report to learn more about:
Detailed examples of how multiple ESEs are using these promising practices
Potential impact of alumni services
A checklist of potential interventions and strategies you can implement at your org