About This Resource
This presentation provides a user-friendly summary of research conducted on different types of CRM (Customer Relationship Management) software available on the market.
It has been created with the intention of taking some of the burden off of ESEs when it comes to CRM platform selection. This research is not collectively exhaustive as there are countless other CRM software products available on the market and the landscape of software is constantly changing.
Below is the summary of our 2022 research on 4 different categories of CRMs:
General business management/Sales Management
Case Management
Inventory Management
Nonprofit/Donor Management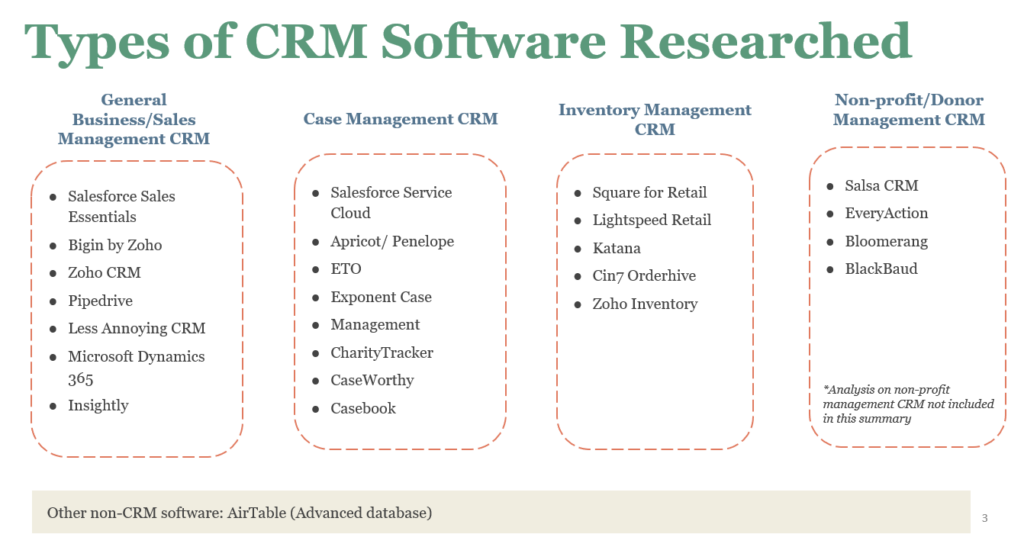 For a full breakdown analysis of these different software platforms download the Excel sheet below!