What are Sales Channels?
Sales channels are the methods a business uses to sell products or services to customers.
Why is it important?
An effective sales channel strategy:
Grows sales volume by effectively allocating resources (e.g., marketing, talent, capital) across sales channels
Entices customers already buying products or services to purchase more or refer others to your products or services
Identifies the profitability and return on investment of each channel, which supports scaling decisions and corrective measure decisions
Reaches new customers through existing or new sales channels that expand the enterprise's reach to additional target markets
Converts potential buyers to loyal customers
Self-assessment checklist
Answer the following question to help identify which sales channels are the best fit for your organization. Who is your main customer?
Other organizations, entities, or businesses (e.g., nonprofit organizations, government organizations, small businesses, large corporations) – If this describes your business, your business model is B2B (business to business)
Individual customers who use their own money to purchase products or services, not money linked to a corporate account (e.g., John a school teacher, Keshla a lawyer) – If this describes your business, your business model is B2C (business to consumer)
Both – you are running both B2C and B2B business models and may need to consider multiple sales channel strategies (e.g., ESE has a warehouse where both small businesses and individual customers purchase products and services like demolition)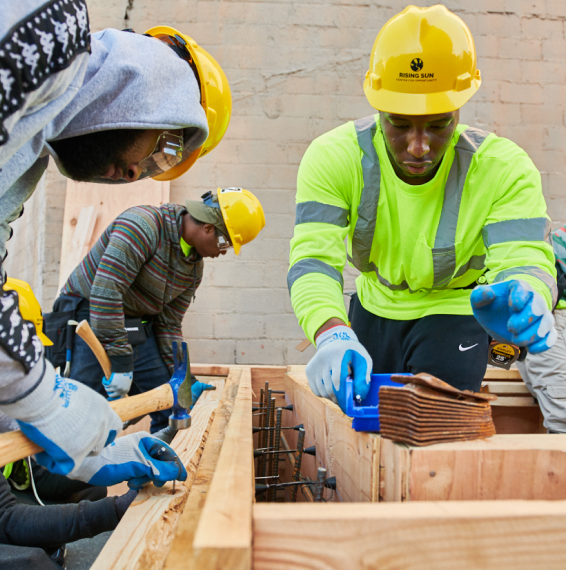 Best practices
Best practices are broken down into three main areas:
A. Business-to-Business
B2B product sales channels
B2B service sales channels
B. Business-to-Consumer
B2C product sales channels
B2C service sales channels
C. Sales Channel Analysis
Review current state
Track and monitor
Analyze performance
Explore new channels
Grow high-performing channels and close low-performing ones
A. Business-to-Business (B2B)
ESEs sell their products or services to other organizations. For instance, Salesforce sells customer relationship management software to companies like Macy's, Toyota and T-Mobile.
Types of Sales Channels for B2B products (non-exhaustive list)
Sales Representatives – your ESE has dedicated sales staff that conduct outreach to potential customers and work on deal structures to close deals with customers.
Physical Stores – your ESE has a storefront for businesses to purchase products from (e.g., a flower wholesaler shop selling to local florists and floral businesses).
Website/Webstore – your ESE has a website where other businesses can purchase products online.
Conferences and event attendance – your ESE attends events to gather leads for potential customers or directly sell goods to other businesses.
Types of Sales Channels for B2B services (non-exhaustive list)
Direct sales and contracting – reaching out to individuals within organizations to sell services directly (e.g., cold calling).
Partnerships or sales alliances – reaching end customer businesses through other businesses (e.g., working with a temp agency to employ individuals at other businesses).
Request for proposal responses – typically for government services, the government agency looking to contract will release a way for ESEs to bid on the work through a request for proposal, request for information, or request for quotation process. Additionally government agencies may award a sole source contract if within certain competitive and dollar value thresholds.
Referrals – current customers refer other organizations to use your services. This can be incentivized through discounts for both parties.
B. Business-to-Consumer (B2C)
ESEs sell directly to consumers or indirectly with intermediaries. For example, Apple sells products directly to consumers through its website and brick-and-mortar stores, as well as indirectly through other retailers like Target and Best Buy.
Types of Sales Channels for B2C products (non-exhaustive list)
Website/Webstore – your ESE has a website where customers can purchase products online. The following marketing efforts increase traffic to this sales channel:

Paid advertising (e.g., Pay per click)
Social media advertising
Search Engine Optimization (SEO)
Content marketing
Email marketing

Physical Stores – your ESE has a storefront optimized for individual customers to purchase products from you (e.g., bookstore with a gifts section)
Partnerships – your ESE has a partnership to sell your products in other storefronts (e.g., you partner with Wholefoods to put your products on their shelves to sell to end-customers)
Types of Sales Channels for B2C services (non-exhaustive list)
Direct sales and contracting – reaching out to individuals about services (e.g., landscaping services). The following can help make potential customers aware of services:

Direct mail
Email campaigns to existing customer base
Event attendance / sponsorships

Referrals – current customers refer other customers to your services and may be incentivized to do so through discounts
C. Sales Channel Analysis
Identify current sales channels that customers access and their purchasing process
Answer the question: What are all the ways customers learn about and buy my product or service? This allows you to identify how your ESE is attracting potential customers and selling to end customers (e.g., retail stores, an online store which gets leads from Instagram ads, responses to government requests for proposals, sales teams, partners). This forms the foundation of your current sales channels.
Answer the question: What are all the steps a potential customer must go through to purchase my product or service through each sales channel? This question will highlight potential pain points in the purchasing process for customers. If possible, align customer data to each step (e.g., 1,000 people visit the site, 500 users put items in the basket, and 100 check out). This may tell you that the check-out experience is too burdensome and generate ideas as to what to do (e.g., add ability to check out as a guest instead of making an account; integrate with Apple Pay for purchases from phones). Additionally there may be points where target marketing can influence a customer to purchase (e.g., a message with "Are you sure you want to leave before checking out?").
Track and monitor your sales by channel
Answer the question: What percentage of my sales is coming from each channel? You can use your sales or accounting software to track sales by channel type (e.g., in-store, social enterprise website, corporate event) and the type of customer that purchased (e.g., individual, business, government).
Consistently monitoring sales by channel can inform you of: a) when sales in a certain channel are declining or where intervention may be needed; b) where additional investment might be warranted in a particularly profitable channel; and c) when you might consider adding a new sales channel to continue increasing sales.
Analyze individual sales channel performance
Assess whether your channels are meeting goals and reaching target customers

Define success metrics [e.g., number of customer visits vs. number of customer purchases, average basket size ($s) or service contract size ($s), growth of sales through a specific channel over a set timeframe].
If you know your target customer, review your sales records for customer data to determine if you are reaching your target customers. If you are unsure of your target customer, review your data and try to understand the types of customers attracted to your product or service.
Consider using focus groups or surveys to better understand which channels your target customers purchase through.
Consider whether your current channels align with customer purchasing preferences (e.g., for online sales – are people shopping from their phone and is the website optimized for that purchasing experience, for in-store – are there sales team members to help customers make selections, for government services – is there a contracting person that serves as the point person between the government organization and your ESE).

Evaluate the profitability of each channel

Determine the cost to sell within each channel (e.g., in-store would include sales staff salaries, point of sale system costs). Take this total cost figure for each sales channel and compare it to revenue from each sales channel.
Use the profit equation to determine profitability of each channel (Profit = Revenue – Cost). You can compare this across channels to see which are most profitable, but to normalize for size of the channel you may want to look at the percentage. Profit % = (Revenue-Cost)/Revenue. Both these metrics for profitability together provide a better view into sales channel profitability and can inform decision-making. See the table below for an example:

| Sale Channel | Revenue | Total Cost | Profilt | Profit % |
| --- | --- | --- | --- | --- |
| Partner Sales | $50,000 | $25,000 | $25,000 | 50% |
| In-Store Sales | $20,000 | $5,000 | $15,000 | 75% |
| Online Sales | $100,000 | $75,000 | $25,000 | 25% |
Examine whether certain products or services are more profitable depending on channel by tracking unit costs in tandem with sale prices.
Explore new channel opportunities
Consider the channels that your competitors sell through and identify where you could fill gaps in the market.
For products – explore channel partnerships with retailers, distributors, or e-commerce platforms that could provide access to additional customers and solid margins.
For services – explore channel partnerships with larger organizations that are selling to a similar customer group, government partnerships, and other non-profit partnerships.
Set up experiments and target thresholds for new channels before scaling.

Establish a set time horizon and sales goal for piloting new channels.
Expand channels that meet piloting goals and withdraw from ones that do not.
Example: "By next year, our Shopify sales will grow by 20%. If successful, we will continue investing on our online webpage. If not, we will revisit whether this sales channel is helping us reach our customers and why or why not."
Hire staff with appropriate skills to support channel growth.

Make sure that staff have the required skill set to support channel expansion, whether that be direct sales, e-commerce management, or government contracting experience.

Invest in successful channels via advertising and infrastructure.

Allocate resources to marketing efforts, digital advertising and sales teams as needed to grow high-potential channels.
Acquire necessary equipment and facility space to fulfill orders placed through new channels.

Wind down or close ineffective sales channels.

Consider retiring ineffective sales channels. If you believe the ineffectiveness is due to inadequate resourcing or expertise (and not because the sales channel is inherently misaligned with your product/service and key customers), consider increasing the investment in the channel or better training sales staff.
Success metrics
Growth by Sales Channel: Revenue and profitability growth for each sales channel.
Increased Conversion Rate: Understanding pain points or moments for influence in the customer's purchasing process can lead to more browsers converting to customers.
Average Sales Cycle Time: The average amount of time it takes for a potential. customer to go from thinking about your product or service to becoming a customer (better suited for B2B metrics).
Additional Resources
Example sales channel analysis – See an example of a sales channel analysis to evaluate individual channel performance and prioritize channels for future investment